Different Types Of Breast Pumps
By Amy Huffman | September 21, 2020
---
The first breast pump was patented in 1854, and over the following years, they took on many forms - none of which looks very fun. How would you like to put your girls in one of these?
Some early breast pumps are almost unrecognizable compared to breast pumps today!
One of the 1 Natural Way team recently brought in her mother's old breast pump (image above) and we all had a good laugh (and a moment of silent gratitude for progress). Look at that tiny collection cup!
Thank goodness, breast pumps have come a long way since then! There have been a multitude of advancements, particularly in the last 10 years. And 1 Natural Way's goal is to help moms like you navigate through these (sometimes overwhelming) choices.
Choosing your breast pump should be fun, not a chore. But not to fear - we've got the knowledge and guidance to help you make an informed decision.
Types of Breast Pumps Covered By Insurance
Under the Affordable Care Act (ACA), "Your health insurance plan must cover the cost of a breast pump. It may be either a rental unit or a new one you'll keep. Your plan may have guidelines on whether the covered pump is manual or electric, the length of the rental, and when you'll receive it (before or after birth)." (Taken from healthcare.gov)
Following are the types of personal use breast pumps that are often covered (and you would keep vs. renting):
Double electric breast pumps - pretty much the new standard in the United States. They are more efficient and moms love the wide range of options and features. In an increasingly busy world, anything that helps moms save time is a win!
Manual breast pumps - use the power of suction created by your own hand to extract breast milk. They are very small since there is no motor pack, and very discreet and quiet. Manual breast pumps are great for moms who pump occasionally or want something simple to take with them when they travel.
Single electric breast pumps - very similar to double electric, but you can only pump one breast at a time (great if you are feeding baby on the other breast). Most double electric pumps give you the option to pump on one side only as well as both.
While double electric pumps are the most popular pumps these days, single electric and manual breast pumps are still great options for moms who don't need a lot of power or speed. We also love the new breast milk collectors for moms who primarily feed baby from the breast (not covered by insurance, though).
To understand a little more about how your insurance coverage works, read our blog post on the topic. When you're ready to find out what your insurance plan covers, you can get started by filling out our qualification form.
Double Electric Breast Pumps
Double electric breast pumps are one of the most popular options for moms, and many models are available to get a free breast pump through insurance. 1 Natural Way carries double electric breast pumps from top brands such as Spectra, Medela, Ameda, Lansinoh, Ardo, Motif, Freemie, Elvie and Willow.
These pumps are powered by a motor to extract milk from both breasts at the same time. Some models also come with battery packs or rechargeable batteries so you can pump on the go.
The Spectra S1 Plus is one of the most popular hospital-strength breast pumps. It also has a built-in, rechargeable battery.
Hospital-Strength Breast Pumps
There is often confusion between hospital-strength and hospital-grade breast pumps. Hospital-grade pumps have very strong suction and are generally very durable. They are very efficient with powerful motors that extract milk quickly. These are the types of pumps that can be rented from hospitals.
Hospital-strength pumps are personal breast pumps that offer suction much like a hospital-grade pump - without the bulk and the hefty price tag.
Are hospital-grade breast pumps better?
A true hospital-grade pump is very bulky and very expensive (think often well over $1,000). They are meant to be used in hospital settings where multiple users will be pumping - hence the bulkiness and durability.
There are many lighter, more affordable personal-use breast pumps that have hospital-strength suction, such as the Spectra S2, Spectra S1, Freemie Independence II, and Motif Luna with Battery.
For most women, including those pumping for multiple children, a hospital-strength personal pump that is covered by insurance is more than enough.
Portable breast pumps
Portable breast pumps, or cordless breast pumps, don't need to be plugged into an outlet for you to pump. In addition, the lighter and smaller the pump, the easier it is to transport - and quieter breast pump models allow for more discreet pumping when away from home (when pumping away from home, always make sure to safely store your breast milk).
Rechargeable or Built-In Battery Breast Pumps
Breast pumps with a rechargeable motor or built-in battery are very portable, but you need to remember to plug them in to charge when you're not using them. They're also more environmentally sustainable since they don't take regular (alkaline) batteries. 1 Natural Way offers the rechargeable Spectra S1, Spectra 9, Medela Freestyle Hands-Free, Medela Sonata, and Freemie Independence II.
Battery-operated breast pumps
Battery-operated breast pumps (meaning those that can run on AA alkaline batteries), like the BabyBuddha, Lansinoh Smartpump 3.0, and Motif Twist, can be operated while plugged in, but can also run on battery power. This makes them great for moms who pump at home and on the go. Most pumps take AA batteries (quite a few!), but the more batteries they take, the longer you are likely to be able to pump without plugging in or having to swap batteries.
Some pumps come with a breast pump bag and extra accessories - like the Medela Pump In Style (among others) - making them especially portable right from Day 1.
The 1 Natural Way team knows that "portability" is a very subjective term - how portable you think a breast pump is depends on your expectations. We're always here to help with honest opinions and questions to help you assess your needs!
Hands-free breast pumps
Hands-free breast pumps, such as the Medela Freestyle Hands-Free and the Spectra 9 Plus have been gaining in popularity in recent years. They allow moms to pump hands-free so you're able to do more while pumping - like dealing with a new baby, perhaps?
The Elvie Pump is hands-free and completely silent. It fits in your bra so you can pump anytime, anywhere.
Wearable breast pumps or mobile breast pumps
Wearable breast pumps are hands-free pumps that come with parts that fit into your bra, so you have the freedom to pump literally anywhere at any time. When you think about how often many women pump and how long a typical pumping session is, imagine the time savings! With a wearable pump like the Freemie Independence II or the Elvie Pump, you can take it anywhere to pump discreetly and quietly while you go about your day!
Smart Breast Pumps
Smart breast pumps, or Bluetooth-compatible breast pumps, like the Elvie Pump, Lansinoh Smartpump 3.0, Medela Freestyle Hands-Free, and Medela Sonata, connect to an app through Bluetooth so you can track your pumping sessions and more.
We're glad that women today have so many pumps to choose from - there is one to meet any need and every lifestyle. But with so many options, you might be more confused than ever. And that's okay. That's what we're here for. Our customer service team can help you choose the best pump for you. Call us at 888-977-2229 or email us at support@1naturalway.com.
---
About the Author
As one of 1 Natural Way's Customer Service Specialists, Amy Huffman helps moms find a breast pump that's right for their lifestyle, preferences and budget. Because so many moms need help comparing one or two pumps, she thought it would be helpful to write posts about the pumps being compared most often. A mother of two boys and a daughter, her youngest, Amy enjoys getting away to the peaceful beach, music of all kinds (even the old favorite Old McDonald Had a Farm) and spending time with family and friends.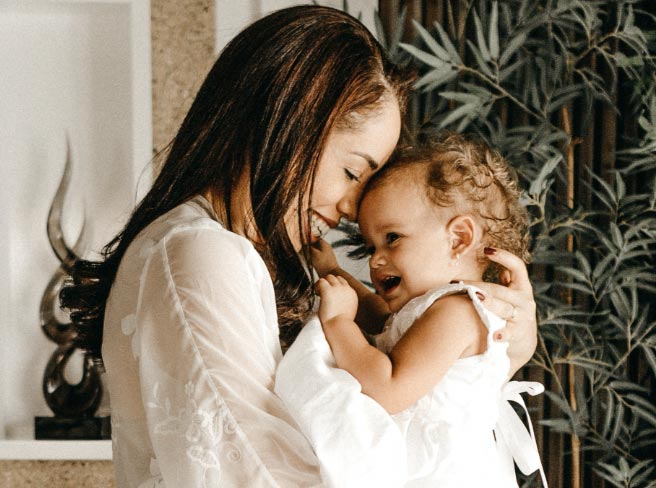 Find out what products you qualify to receive through your insurance.
Fill out our simple intake form. It only take a minute or two!
Get Started