Spectra S1 Vs. S2: Going Pump To Pump
By Amy Huffman | April 30, 2020
---
If you've been doing your breast pump homework, no doubt you've heard that Spectra breast pumps are made by moms, for moms. They've even been called the "Cadillac" of breast pumps.
And, with 1 Natural Way, most moms can get a Spectra breast pump through insurance. Women are always asking us for a Spectra comparison - the S1 Plus vs. S2 Plus in particular - so let's go head to head (or pump to pump).
What is the difference between S1 and S2 breast pumps?
The Spectra S1 Plus and S2 Plus are both double electric breast pumps, which means that both give you the ability to express from both breasts at once. Let's talk about what other features make both of these Spectra breast pumps great. The S1 and S2 both have:
A quiet motor for discreet pumping
Hospital-strength suction (up to 270 mmHg)
A closed system with backflow protection
Single and double pumping options
Adjustable suction and speed
A built-in nightlight
A lightweight motor
There are two main differences between Spectra S1 and Spectra S2 breast pumps:
The S1 has a built-in, rechargeable battery for portability and pumping on the go. The S2 requires an electrical outlet in order to be used.
The Spectra S2 is pink to the S1's baby blue (a hot topic). Can you get an S1 if you're having a girl? You sure can! But it will be blue - no exceptions.
Seriously, they're both fantastic pumps, and you can't go wrong with either of them.
How to choose between Spectra S1 and S2
There are two main considerations for moms trying to choose between the Spectra S1 and the Spectra S2: where you will be pumping and if you are willing to pay out-of-pocket (vs. a 100% covered pump).
If you will be pumping on the go, at work, or if you travel a lot, the S1 is a better choice. With its inbuilt, rechargeable battery (with 3 hour battery life), it's a totally cordless breast pump and you won't be tied to an electrical outlet.
While some moms can get the Spectra S1 Plus fully covered by insurance, not everyone can. With 1 Natural Way, upgrade fees are typically between $29 and $99. On the other hand, many moms can get the Spectra S2 Plus fully covered by insurance (as well as the tiny, hands-free Spectra 9 Plus).
To find out if any Spectra breast pumps are fully covered for you, fill out our quick and easy qualification form and we'll verify your insurance within a day or two.
What moms are saying about the Spectra S1 Plus:
"I love that I don't have to be strapped to the wall. The fact that I can put it by my comfiest chair and relax is nice. It isn't silent once you up the pump level, but it's still a lot quieter than I expected. Also, I like that I can turn on the little nightlight attached so that I can see what I'm doing while my baby and husband can stay asleep in the low light. Great pump!"




- Stefany K.
What moms are saying about the Spectra S2 Plus:
"This pump is fantastic. I was using another one before this and I felt it wasn't powerful enough. The Spectra 2 has great power and is very comfortable. It's true what their motto says "our pumps don't suck they suckle!"




- Brigette B.
Spectra Pump Parts and Accessories
Unlike some other popular breast pump brands, you can't walk into every other Big Box retail store and buy Spectra accessories and replacement parts. But, in our opinion, that shouldn't stop you from considering a Spectra breast pump.
Spectra parts are found easily online AND the same parts can be used with the S1 Plus and the S2 Plus, so there's no confusion and you can use your old parts if you get a second Spectra pump.
Spectra vs Medela
Spectra and Medela are both top breast pump brands. The choice between Spectra and Medela really comes down to personal needs and preference. If you've got your choices narrowed down to Spectra and Medela, you can read a detailed comparison here.
Spectra S1 vs S2 vs Spectra 9 Plus
The Spectra 9 Plus is an even lighter, smaller, more portable pump than the S1. It's great for moms who pump supplementally and need ultimate portability and flexibility. The 9 Plus comes with a built-in rechargeable battery and one-touch adjustable suction/cycle.
Qualify Through Insurance
Ready to choose your breast pump? Qualify through insurance now.
Additional Informational
---
About the Author
As one of 1 Natural Way's Customer Service Specialists, Amy Huffman helps moms find a breast pump that's right for their lifestyle, preferences and budget. Because so many moms need help comparing one or two pumps, she thought it would be helpful to write posts about the pumps being compared most often. A mother of two boys and a daughter, her youngest, Amy enjoys getting away to the peaceful beach, music of all kinds (even the old favorite Old McDonald Had a Farm) and spending time with family and friends.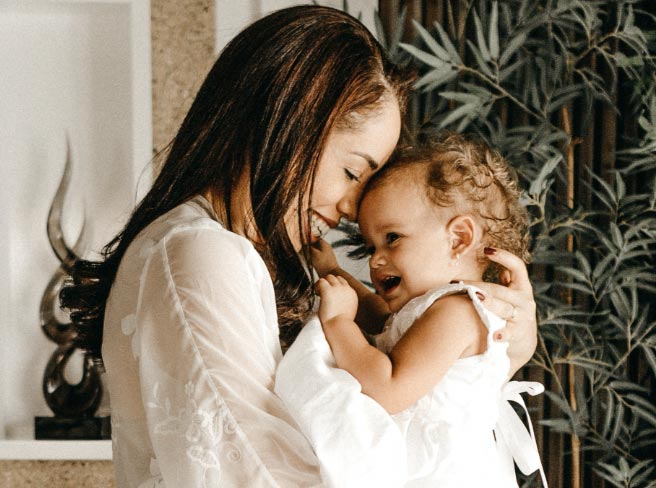 Find out what products you qualify to receive through your insurance.
Fill out our simple intake form. It only take a minute or two!
Get Started