Elvie Pump Vs Willow Pump - Which Is The Best Wearable Breast
By Cindy Puppos | November 18, 2020
---
Learn tips on how to pump more milk so baby gains weight on schedule.
Choosing the right breast pump can be a challenge! Especially with so many options out there. Double electric pumps, manual pumps, wearable, hands-free - what do all these terms even mean?
With the rapidly increasing popularity of hands-free, wearable pumps, we get a lot of questions about them. 1 Natural Way offers a number of options for wearable breast pumps through insurance, such as the Elvie Pump Double, the Willow Generation 3, and the Freemie Independence II. Many moms ask us about the Elvie and the Willow - especially Elvie vs. Willow - so let's see how they compare.
Elvie Breast Pump
The Elvie breast pump is a popular choice and you can get the Elvie pump through insurance with 1 Natural Way. Most commercial insurance plans cover a portion of the cost. After helping thousands of new moms with the Elvie Trainer, Elvie tackled a silent, wearable pump next. There are no tubes or wires to get tangled, and you don't need any special garments to use it. Simply put it in your nursing bra and pump while you carry on your day.
If you look at our Elvie pump reviews, moms say they love that it's hands free, giving them back their independence and freedom. It also has a 5 oz. pumping capacity so you can get the most out of your pumping sessions.
Willow Breast Pumps
Willow revolutionized the breast pump industry with the world's first quiet, cordless, wearable, in-bra breast pump. As they say - It's created by parents, for parents.
In Willow pump reviews, moms love that the smart pump automatically adjusts to increase milk output. Another perk? The design is spill-proof when pumping in any position (even lying down!) when you use Willow's milk bags. Most commercial insurance plans cover some of the cost of the Willow. You can get your Willow pump through insurance with 1 Natural Way.
Learn tips on how to pump more milk so baby gains weight on schedule.
Are wearable pumps worth it?
Your personal needs are the most important factor when choosing a wearable breast pump - or any double electric breast pump. Some pumps, like the Freemie Independence II, are wearable but not wireless (Freemie has tubing and a motor that you can wear on your hip). Some things to consider:
Is being wireless important to you?
Do you have multiple infants to pump for?
How often will you pump?
Do you work or spend much of your day outside the home?
Do you plan to exclusively pump?
Does your pump require any special equipment or garments to use?
Only you can decide if a wearable pump is right for you. Check out Elvie pump reviews and Willow pump reviews to see what other moms love about these pumps. And if you have any questions, call as at (888) 977-2229. We're here to help!
Side-by-side comparison: Elvie vs. Willow
So you've narrowed your choices down to Elvie and Willow. They're both fantastic hands-free, wearable breast pumps with many great features. To help you choose the one that's right for you, here is a side-by-side comparison of the Elvie Pump Double and the Willow Generation 3.
Elvie Pump Double
and the
Willow Generation 3
.
Feature
Elvie Pump Double
Willow Generation 3
Reviews from 1 Natural Way Moms
4.7 starts out of 5
4.7 starts out of 5
Pump Strength (max)
220 mmHg
245 mmHg
Pump Controls
2-phase pumping with 7 adjustable suction settings
Smart Suction technology adjusts based on your preferences to increase output; 7 levels of suction including a sensitivity setting
Capacity
5 oz. bottles
4 oz. spill-proof milk collection bags or 4 oz. reusable containers (containers sold separately)
Portability
Wireless, wearable, hands free breast pump weighing 7.4 oz.
Wireless, wearable, hands free breast pump weighing 12.5 oz.
Noise Level
Silent
Very quiet
Special Features
Smart pump connects to your device so you can track pumping sessions
Smart pump connects to the Willow App to track pumping sessions and receive personalized pumping tips
Closed System or Open System
Closed system with backflow protection
Closed system with backflow protection
Includes

2 - Hubs (pump mechanism)
4 - Bottles (150ml/5oz)
4 - Storage Lids
2 - Breast Shields (24mm)
2 - Breast Shields (28mm)
4 - Valves
4 - Spouts
4 - Seals
4 - Bra Adjusters
2 - USB Charging Cables
2 - Carry Bags

2 - Willow Generation 3 Pumps
2 - 24 or 27 mm Flanges
2 - Flextubes
24 - 4 oz. Spill-Proof Breast Milk Bags
1 - Charger
2 - Cleaning Brushes

Warranty
2 years on pump motor and 90 days on accessories
1 year from first use
Both the Elvie Pump and the Willow Generation 3 come with everything you need to start pumping right away
Single or double electric mobile breast pump
Both the Elvie and the Willow Generation 3 can be used as single or double pumps. They're both wearable, wireless, and hands free. This means they both fit inside your nursing bra for discreet pumping with no wires or tubes to trip you up. They also both use closed systems, so there is a barrier between the milk and the pump (this protects the milk from flowing back into the tube/motor and encountering potentially harmful bacteria).
They both use a rechargeable battery and include a USB adapter. Willow's battery lasts up to 5 pumping sessions, and the Elvie battery lasts about 2 - 2.5 hours.
Adjustable suction speed
Both pumps offer 7 levels of suction speed. The Elvie Breast Pump has 2-phase pumping, and it automatically switches from stimulation to expression mode when it detects let-down.
The Willow Breast Pump uses Smart Suction technology that adjusts based on your settings so you can get maximum milk output without having to touch a thing.
Key features and smart pump technology
Willow and Elvie pumps both use smart technology to connect to an app on your device. You can control the pump from the app, as well as your pumping sessions - volume, time, battery life. The Willow App also sends you personalized pumping tips.
In terms of parts, the Willow has fewer parts to assemble and clean than the Elvie. In addition to the pumps and flanges, it also comes with 24 4 oz. spill-proof, single-use breast milk bags. The Elvie includes 4 reusable bottles with lids, 2 sizes of breast shields, and 4 bra adjusters for ultimate comfort.
Pros: Elvie Pump Double
Wireless breast pump that is also hands free. You can use it with your existing nursing bra and let the pump do its job while you do yours.
Silent operation is very discreet so no one will know you're pumping - whether you're grocery shopping, at work, or taking care of baby.
Each pump bottle holds 5 oz. of milk, so you can get more out of every pumping session.
Extremely light at only 0.46 lbs. so it fits easily and comfortably in your bra.
Comes with bra adjusters to help you find the most comfortable fit.
Easy to clean with only 5 parts.
Smart pump connects to your device so you can track your pumping sessions.
How the Elvie Pump compares to the Willow Gen 3 Pump
The Elvie has quieter operation and is lighter-weight. The 5 oz. reusable collection bottles (included) hold more milk than the Willow pump's collection options (4 oz.). It also has a 2-year limited warranty (vs. 1 year for Willow). More parts to clean than the Willow. Some moms have noted that the Elvie pump has a light that may show through thinner clothing.
Pros: Willow Generation 3 Breast Pump
Maximum suction in a wireless, hands free pump that fits in your existing nursing bra.
Smart suction technology adjusts to help you pump the most milk in every pumping session - great for moms who pump a lot.
Has a sensitivity suction setting for sensitive nipples.
Quiet operation for discreet pumping.
Weighs only 0.76 lbs.
Spill-proof milk storage bags hold 4 oz. each and you can pump in any position. Can also be used with reusable containers (sold separately).
Only 2 parts makes clean-up easy and fast.
Connects to the Willow App to track your pumping sessions and offer personalized tips and advice.
How the Willow Generation 3 Pump compares to the Elvie Pump
The Willow pump comes with milk storage bags that connect to your pump (pump into them). The single-use bags are spill-proof, so you can pump in any position, but they must be replenished regularly. The 4 oz. bags (and optional reusable containers) hold less than Elvie's storage containers (5 oz.). The warranty for the Willow pump (1 year) is less than that of the Elvie pump (2 years). Less parts to clean than the Elvie.
Which pump to use comes down to your preference. The Elvie Pump and Willow Generation 3 breast pump are both quality, hands-free pumps that make it easier to pump when you've got lots going on.
There is no wrong answer - choose the pump that feels right for you. If you have questions, call us at (888) 977-2229 or text us at 419-740-4306. Our team is always happy to help.
---
About the Author
Cindy Puppos is 1 Natural Way's Customer Service Manager, so she has a good idea of all the different and wonderful questions that moms have for her team. Thankfully, as the mother of two boys (who are now grown!) and a veteran of the company and breastfeeding, Cindy is always knowledgeable about breastfeeding, pumping and all the latest and greatest pumps!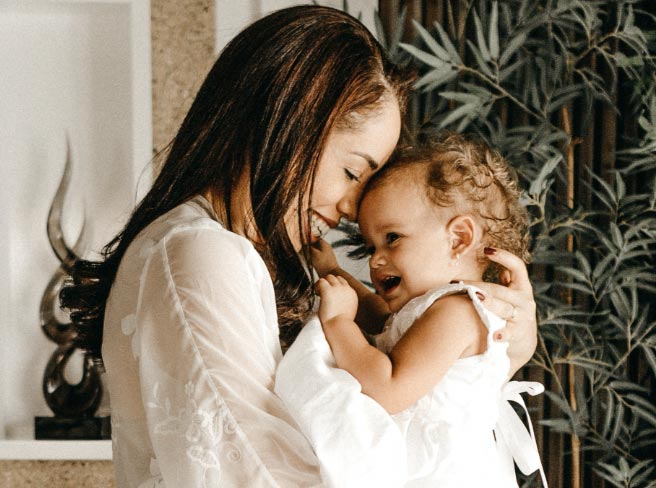 Find out what products you qualify to receive through your insurance.
Fill out our simple intake form. It only take a minute or two!
Get Started