Medela Freestyle Flex vs. Spectra S1: Which Meets Your Needs?
By Jessica Solloway | May 24, 2022
---
Doing research on breast pumps can be overwhelming. (Tubing, and motors, and breast shields-oh my!) Many expecting and new moms find themselves comparing the Medela Freestyle Flex vs. the Spectra S1 Plus (and now, we're seeing the new Medela Swing Maxi being thrown into the equation!). Although they're quite different pumps, they're both top choices for reliable, portable pumping.
Rather than going down a Google rabbit hole-or worse, heading into excel spreadsheet territory-we've pulled together the key features to make it easier to determine which breast pump is right for you. (And if it's not either of these two, there are plenty of other pumps to compare!) So, let's get started.
Which is quieter-the Medela Freestyle Flex or the Spectra S1 Plus?
Whether you're pumping at the office or in your living room, you're probably not interested in a soundtrack. Both of these pumps are known for being very quiet, but if you're going to be pumping while on work calls or late at night while everyone else is snoozing, the S1's near-noiseless motor may be your best bet. And speaking of the wee hours… the Spectra has a built-in nightlight! This is a game changer during middle of the night pumping sessions.
Which is stronger? Does the Spectra S1 or the Medela Freestyle Flex have better suction? What about the Medela Swing Maxi?
The S1 Plus is hospital-strength with a maximum suction of 270 mmHg, while the strength of the Flex is 245mmHg. Moms love how the Spectra's customizable, flexible settings mimic natural breastfeeding, making pumping faster and more productive. There are 12 suction levels in expression mode, 5 levels of cycle speed, and 5 massage mode settings.
The Freestyle Flex doesn't have quite as many options-the digital panel allows you to switch expression mode and adjust vacuum levels. However, Medela recently came out with the Swing Maxi. It has many of the same features of the Flex, but at a lower price point, with a bit more power behind it (it reaches 250 mmHg).
Which weighs less? The Spectra S1 Plus or the Medela Freestyle Flex?
Nice and compact, the Freestyle Flex weighs less than one pound and is small enough to fit in your palm-or your purse. Coupled with a pumping bra, moms especially appreciate being able to move around and multitask while pumping with this light, compact, and portable pump. You can put it in your back pocket, tuck into your legging waistband, or hang it around your wrist with the included lanyard.
Although the Spectra S1 is also portable thanks to its rechargeable battery, its size and 3 pound weight makes it significantly larger than the Flex. However, the back compartment of the pump is designed to fit a Spectra bottle and the integrated handle makes it easy to tote around.
How much is the Spectra S1 Plus through insurance? The Medela Freestyle Flex? Medela Swing Maxi?
For some moms, this may be the most important point of comparison, because prices vary so much from pump to pump (and every mom has a different idea about what she's willing to pay). So here's a brief overview of the pricing for these pumps:
Medela Freestyle Flex: Some moms can get the Freestyle Flex fully covered by insurance, but not everyone can. Upgrade prices start at $0 (fully covered!) and average about $150, depending on your insurance (keep in mind, this pump retails for over $350!).
Spectra S1 Plus: Moms can score an S1 for as low as $0 and just around $35 on average, which is a great deal for this popular pump that retails for well over $200.
Medela Swing Maxi: Some moms can get their Swing Maxi for $0 out of pocket, and the average upgrade fee is just under $50.
Wondering if you can get any of these great pumps fully covered? Use our breast pump qualification form - it takes less than a minute to fill out and see your pump pricing!
Does the S1 or Freestyle Flex have longer battery life?
No need to worry about being near an outlet with either of these pumps. They both use a USB-rechargeable battery which really comes in handy when you're out and about. The Medela Freestyle Flex has a 2-hour battery life, while the Spectra has a 3-hour battery life.
Are any of these pumps considered "wearable?"
They are not considered wearable pumps (aka a pump you can fit in your regular bra). But the Freestyle Flex can fit in a pocket or fanny pack and becomes a hands-free pump when you use a hands-free pumping bra with it!
Still not sure which is the best pick for you? Here's a look at what comes with each pump.
The Medela Freestyle Flex
What's included:
Breast pump with rechargeable lithium-ion batteries
2 sets of breast shields (21mm and 24mm)
2 connector sets
4 bottles (5 oz) with lids
2 bottle stands
1 tubing
1 carry bag
1 cooler with cooling element
1 power adapter with USB charging cable
Spectra: S1
What's included:
Spectra S1 Plus Rechargeable Double Electric Breast Pump
2 sets of breast shields (24mm and 28mm)
2 backflow protectors
2 duckbill valves
2 sets of tubing
2 wide neck milk bottles with locking rings, discs and caps
1 12V ac power cord and detachable power cord prong
Bottom line: Both of these breast pumps are great for moms who want the freedom to pump on- the-go without the bulk or hassle!
1 Natural Way is committed to helping new moms with many maternity and postpartum needs by providing insurance-covered breast pumps, breastfeeding supplies, pregnancy support bands, and compression stockings, as well as fully covered sessions with a lactation consultant. Begin the process of qualifying for some - or all! - of these items at no cost to you through your insurance.
---
About the Author
Jessica Solloway is a contributor to a variety of parenting websites, including weeSpring, Red Tricycle, Pregnant Chicken, and Babylist. From start-ups to global brands, Jessica is a writer and digital content strategist who helps companies share their stories online. She lives in Arlington, VA with her family.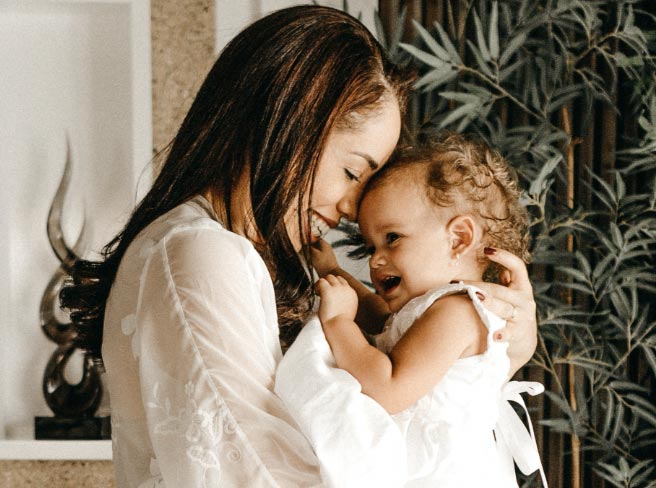 Find out what products you qualify to receive through your insurance.
Fill out our simple intake form. It only take a minute or two!
Get Started