What You Need: Essential Breast Pump Accessories
By Cindy Puppos | February 12, 2020
---
Sure, those bunny footie pajamas are cute. And you should totally add them to your baby registry. But, there are some items that, although not quite as adorable as your layette, are things you'll NEED once you bring that baby home.
Since we're all about all things breast pumps, we'll share some tips about the things you'll need for feeding baby, to help you cut through the clutter and make sure you have what you need (and don't waste $$ on the things you don't).
Breast Pump Parts
Tubing and Valves and Membranes, Oh My - Don't wait until you need it to stock it. With regular use and proper cleaning, those tiny parts aren't going to last forever. Do yourself a favor and prevent the late night run to get your Medela pump parts at the Big Box or the 2-hour rush delivery for your spectra breast pump accessories. Keep a few spare parts at the ready to prevent panic-inducing situations - valves, membranes, tubing, connectors, or whatever it takes to keep your pump up and running.
Flanges of Every Size - The flange, also known as a breast shield, goes over your breast and nipple, so your breast milk is drawn out in an enclosed area. If you find yourself with extremely sore/painful nipples and areolas or find your breasts still full of breast milk after pumping, your breast shields are more than likely too small or too big.
When you have a breast shield that is too small, your nipple will rub along the sides - a prime cause of nipple discomfort and soreness during and after pumping. A breast shield that is too big will pull the nipple, along with excess areola, far into the flange tunnel. A flange that is too big will also pull the nipple in and out, in an almost bounce-like manner.
It's important to consistently watch how your nipple fits in the flange. Order flanges in a variety of sizes so you won't be scurrying to find the appropriately fitting one at the last minute. Many pumps come with multiple flange sizes, so you'll have them on hand - the Medela Pump in Style Advanced and the Spectra S2 Plus are just two examples.
Storing Breast Milk
Breast Milk Storage Bags - Storage bags are imperative to transporting your breast milk from one place to another, as well as enabling you to store your pumped breast milk for future feedings. Bags, as opposed to bottles, are much easier to stack and store within freezers and refrigerators.
Breast milk storage bags can vary in size and shape, but all should be sealable, thicker than traditional storage bags, freezer friendly, and easy to write on. Find the brand of bag you like best - just a few options are Medela and Lansinoh.
Cleaning and Carrying Your Breast Pump
Wipes and Microwave Steam Bags - Cleaning your bottles, tubes, flanges, bottle lids, etc. is imperative to keep away germs. Both wipes and microwave steam bags are perfect for working mothers or those who need to clean/disinfect their pump and accessories in a pinch!
Simply place your breast pumping items into a microwave steam bag and follow the brand's guidelines (timing, power level, etc.) to kill off bacteria and germs. To protect your breast milk, look for bleach-free wipes.
Breast Pump Bags, Pump Totes and Backpacks - A breast pump designed for portability calls for a carrier. Luckily, there are many options for carrying your breast pump, all of your pump accessories, and other needed items or baby supplies.
Some pumps come right from the manufacturer with a bag and lots of accessories included. Pump totes are designed for those in need of pump portability when a shoulder strap works best. Breast pump backpacks ensure hands-free movement for mothers on the go, and offer larger capacity, perhaps for a cooler bag.
If you don't opt for a breast pump that comes with a bag, many options are available to suit any pump and any need you may have.
Personal Care
Hot and Cold Packs for Breasts - Hot packs, commonly warmed in a microwave, can encourage your breast milk let-down, as well as relieve pain and soreness from clogged ducts or mastitis. Cold packs, stored in a freezer or refrigerator, can relieve engorgement. They can be easily inserted into a nursing bra.
Nipple Cream - Nipple cream is a life saver for breastfeeding mothers, those exclusively pumping and everyone in-between. During the first days of pumping, a mother may be dealing with nipple soreness or sensitive nipple, whether from poor flange fit or attachment or using the pump's suction level improperly. A cream will help soothe these pains so that you can return to nursing comfortably.
Nursing Pads and Milk Catchers - With breast milk comes nipple leakage. Unfortunately, sometimes this leakage occurs at inopportune times. Nursing pads, both disposable and reusable, are placed directly into your nursing bra and can soak up breast milk leakage.
Milk catchers, sized as little bags or bowls, are placed over you nipple while wearing your nursing bra, to collect breast milk leaks. This collected breast milk can be stored for future feedings - as small an amount as it may be - is still liquid gold!
Bras, Camisoles and Clothing Made for Pumping - Nursing and pumping friendly clothing includes hands free nursing bras, clip on/off nursing bras, nursing tank tops, and clothes that are comfortable and easily removed or lifted. These items make pumping sessions much easier when you do not have to worry about rolling up your shirt, dealing with coverage problems or peeling back uncomfortable layers.
---
About the Author
Cindy Puppos is 1 Natural Way's Customer Service Manager, so she has a good idea of all the different and wonderful questions that moms have for her team. Thankfully, as the mother of two boys (who are now grown!) and a veteran of the company and breastfeeding, Cindy is always knowledgeable about breastfeeding, pumping and all the latest and greatest pumps!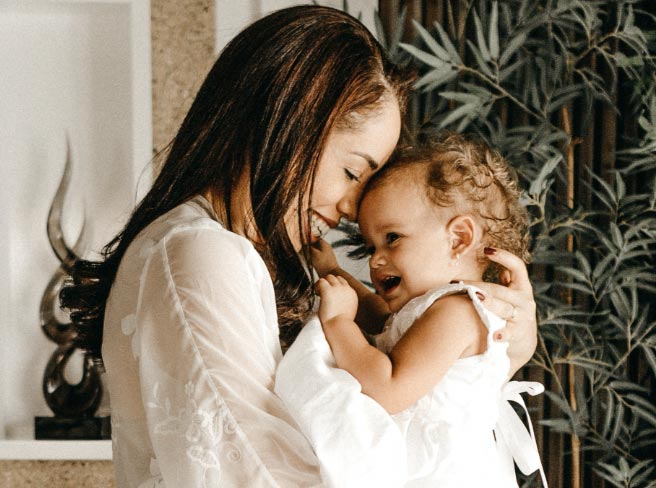 Find out what products you qualify to receive through your insurance.
Fill out our simple intake form. It only take a minute or two!
Get Started