Why Use A Pregnancy Support Band? What You Need To Know
By Cindy Puppos | June 29, 2021
---
What You Need To Know
During and after pregnancy, a lot of changes happen to your body. These are mostly due to hormones that are released to help prepare your body to give birth. Unfortunately, this can sometimes cause some uncomfortable side effects. Back pain, pelvic pain, and hip pain are common complaints among expectant mothers.
The good news is that there are things you can do to help alleviate your discomfort, such as trying out a pregnancy support band.
Belly band vs. pregnancy support band vs. maternity belt
With so many options and types - belly bands, pregnancy support bands, pelvic support belts - you may be asking yourself: What's the difference?
Although many of these terms are used interchangeably, we've found that the word belly band often refers to a cosmetic accessory designed to make your mid-section appear slimmer (often after giving birth) or pre-pregnancy clothing fit better. Whereas a pregnancy support band, pelvic support belt, or maternity belt describes a medical device designed to reduce back and abdominal pain associated with pregnancy and giving birth.
What is a pregnancy belly support band?
Pregnancy support bands are flexible but sturdy garments that help support the lower back and abdomen during and after pregnancy. They wrap around your lower back and cradle your belly to ease pressure on your back and pelvis.
Pregnancy support bands, or maternity belts can help:
Decrease back and pelvic discomfort associated with pregnancy or giving birth
Support posture
Provide gentle compression during exercise
Help heal postpartum abdominal weakness (along with specific exercises)
Strengthen the core
When should I start wearing a pregancy support band?
Women who are interested in trying a pregnancy support band should always begin by speaking with their doctor (this not only ensures your health and safety, but a doctor's prescription is necessary to receive a pregnancy support band through insurance).
Pregnancy belts and bands can be worn at any time during or after pregnancy, although it's usually women in the second and third trimesters who have the most trouble with back and pelvic pain. Twenty weeks is the average recommended time to start using one.
Maternity belly bands are meant to be worn temporarily to help reduce abdominal and back discomfort during and after pregnancy. Pregnancy or maternity belts should only be worn for short sessions - around 2 to 3 hours at a time - so that they do not replace the work of your core muscles. You only want to reinforce and support these muscles. Many women find that the best times to wear one are during exercise or other physical activities.
Postpartum support belts vs. postpartum recovery garments
Pregnancy support belts - or should we say postpartum support belts - can also be worn after giving birth to give the abdominal muscles support while your body heals. Whether you have a vaginal delivery or a C-section, many women need to build up their abdominal muscles in the postpartum period, and a support belt can help make this time more comfortable. A postpartum recovery garment is similar, but often works by gently compressing and supporting the abdomen, back, and thighs.
If you're interested in a pregnancy support band but not sure where to start - let us know! Many insurance companies will cover the full or partial cost of pregnancy and postpartum support bands. Call us at (888) 977-2229 or text us at (419) 740-4306 for more information.
---
About the Author
Cindy Puppos is 1 Natural Way's Customer Service Manager, so she has a good idea of all the different and wonderful questions that moms have for her team. Thankfully, as the mother of two boys (who are now grown!) and a veteran of the company and breastfeeding, Cindy is always knowledgeable about breastfeeding, pumping and all the latest and greatest pumps!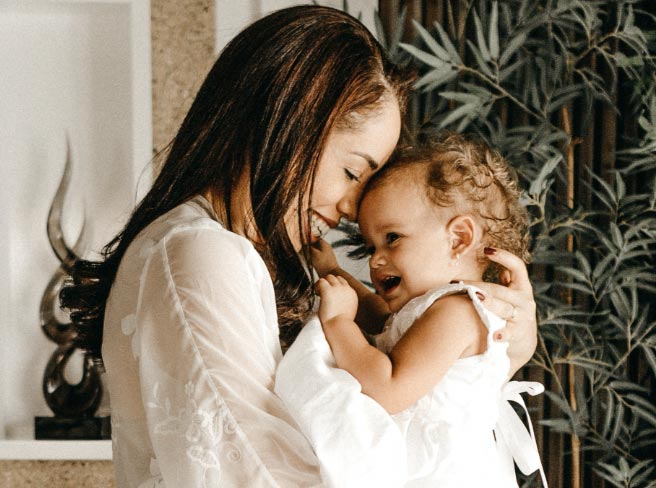 Find out what products you qualify to receive through your insurance.
Fill out our simple intake form. It only take a minute or two!
Get Started