Do I Need A Breastfeeding Pillow?
By Cindy Puppos | December 02, 2019
---
There are soooo many things that new moms want to have on hand when they bring home baby from the hospital. You've probably considered getting a nursing pillow - for good reason! No matter if you're a first time mom, expecting another new addition, or even expecting twins, a nursing pillow is perfect for breastfeeding mothers, but also for those who choose to bottle feed or pump.
How do you select which pillow is right for you and your feeding choices? We have a few pointers!
TYPES OF BREASTFEEDING PILLOWS
Mothers who are breastfeeding often find traditional pillows, backrests and nursing chairs uncomfortable, unsupportive, immobile and stiff, which is why breastfeeding pillows are so popular. Here are a few different types:
Traditional Nursing Pillow - The most commonly known breastfeeding pillow, the c-shape of the pillow allows the product to wrap around the mother's waist. The firmness of the inner pillow supports the baby while mother is breastfeeding or while mom or dad are bottle feeding.

Brands: Boppy, Borje, Minky.

Wrap-Around Nursing Pillow - These nursing pillows wrap around the mother and feature attachments like buckles, back and neck cushions for support and a wider, flat top so baby feeds on a level surface. These pillows often feature raised areas to help lift/support baby's head while nursing. They may even have hidden pockets for baby wipes, burp cloths or water bottles.

Brands: My Brest Friend, One Z, Leachco Best Nest

Travel Nursing Pillow - A travel-friendly nursing pillow is perfect for a mother breastfeeding while traveling. It brings the convenience of a supportive rest for your little one, but can be easily packed into a diaper bag. It is also great for taking on-the-go to a friend's house, running errands, breastfeeding while parked in between stops and so on! Don't miss our air travel tips for pumping

Brands: Lansinoh Nursie, Kushies GoPillow, Itzy Ritzy, Littlebeam

Inflatable Nursing Pillow - Often times, an inflatable nursing pillow can be kept at a family member's house - easy storage for nursing support in a pinch. Also, inflatable options are often a more economical solution for your primary pillow and can be a great bet if you want a second pillow exclusively for traveling. These pillows come in various shapes, sizes and inflation options.

Brands: Royexe, My Brest Friend, Feeding Friend

Twin Nursing Pillow - Breastfeeding twins is easier said than done, but it helps tremendously to find a pillow that provides the right amount of lumbar support, has enough firmness so your babies won't roll and is large enough to support both babies at once. Are you expecting twins? We've got you covered — from getting ready before they arrive, handling feeding while at home, pumping basics and everything in between! Click here to learn more.

Brands: My Brest Friend, Twin Z,
Even if you plan to exclusively breastfeed, sometimes the choice to pump and then bottle feed becomes a reality. Let 1 Natural Way secure your breast pump at no cost to you (depending on your coverage)!
WHICH NURSING PILLOW SHOULD YOU PICK?
There are many factors to consider when analyzing which breastfeeding pillow is right for you. In the end, your breastfeeding pillow must work for you and your little one.
Here are the factors a breastfeeding mother should take into account when considering which breastfeeding pillow to choose:
Price - Nursing pillow prices are very much across the board, costing from about $30 upwards to $150. A breastfeeding pillow is something you will be using daily for an undetermined amount of time, so it is worth the financial investment.
Lifespan - How long can you use it? Some nursing pillows double as pregnancy pillows for sleeping or nesting pillows for baby. You might spend more on a pillow if you can keep it around for a while!
Shape, Fit & Size - This is all about personal preference. You may feel better with the tighter fit of a pillow with laches, one that adjusts to your figure (especially important if you had a C-section) or the backless freedom of a c-shaped pillow. If you plan on nursing multiple babies or if you plan on using a specific pillow as a designated travel pillow, the size is very important.
Cleaning Options - Does your pillow include a water proof (more like spit up proof!) lining? What are the outside and inside layers of the pillow made of? Can the cover be easily removed for washing in a washing machine (some pillows do not have a removable cover)? These are all sanity saving questions!
Material - Do you prefer the feel of cotton, fleece or fur-like fabric? Which one would baby prefer? Will one material make you sweat more than the other? What the nursing pillow cover is made of also influences caretaking actions one must take - especially if your little one has reflux!
Storage - Storage applies to two cases when it comes to breastfeeding pillows, (1) does the pillow cover have places for a water bottle, wipes, tissue, etc. and (2) due to the pillows size and shape, where do I keep my pillow when it is not in use at home or outside of the home?
Packing your hospital bag? Here are some of our recommended must-haves! Don't forget to check out our postpartum essentials too.
---
About the Author
Cindy Puppos is 1 Natural Way's Customer Service Manager, so she has a good idea of all the different and wonderful questions that moms have for her team. Thankfully, as the mother of two boys (who are now grown!) and a veteran of the company and breastfeeding, Cindy is always knowledgeable about breastfeeding, pumping and all the latest and greatest pumps!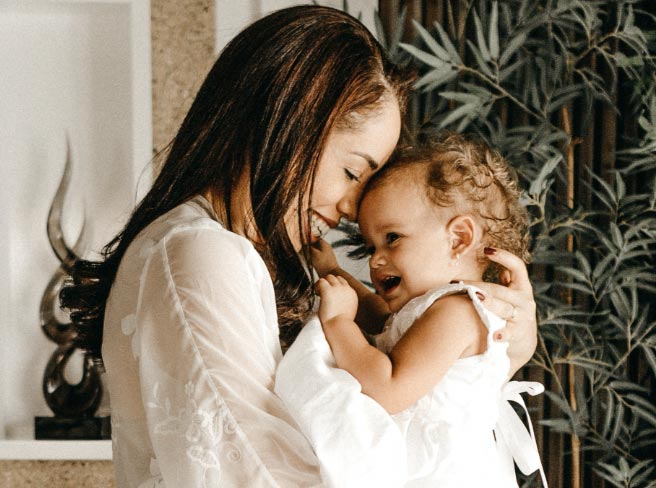 Find out what products you qualify to receive through your insurance.
Fill out our simple intake form. It only take a minute or two!
Get Started