Should You Resolve To Lose Weight While Breastfeeding?
By Cindy Puppos | December 31, 2018
---
New year, new you? Weight loss goals, promises of eating better, working out more... If you are breastfeeding or pumping, these New Year's goals aren't the easiest to achieve. The need to consume a set amount of calories, limited time to prep meals, along with the need to feed on demand or pump on a strict schedule can throw a wrench into some New Year goals you've been dreaming of.
Fear not! Weight loss, eating right and working out CAN be done in a healthy, sustainable manner while breastfeeding and pumping. Here are some tips for making it work.
EXERCISE
TIMING
Even though starting the new year off on the right foot means sticking to your goals, moms MUST make sure it is the right time to get back to exercising after childbirth. Doctors typically recommend mothers begin an exercise program around six weeks after birth. If you've had a C-section, doctors recommend exercising six to eight weeks after birth. As always, if you experience any pain or discomfort, heed the warning and slow down. You may be pushing yourself too hard.
WORK IT OUT
Whether you are itching to get back to your workout routine after childbirth or ready to make exercise a New Year's goal, start off your workout routine slowly. Pushing yourself too hard in the beginning can set back any postpartum recovery or have you dealing with aches and pains that you didn't sign up for!
Take note - exercise itself will not hurt your milk supply. However, not maintaining a healthy diet, not getting proper hydration and over-exercising can indeed affect your supply.
Try walking with your baby in a stroller or carrier. It's low impact and also keeps you in motion. If you have a little one that's already mobile, add some additional stretches, repetitive motions and movements to your usual playtime routine. Other activities that are low-impact include swimming, biking, using the elliptical, and even walking your own staircase at home.
If you feel self-conscience (which you shouldn't!) and aren't ready to head to the gym, start your workout at home. Resistance or weight training can be done easily in your own home and some quick repetitions are perfect while your little one is napping. Online streaming services provide users with a treasure trove of workout routines for any and all impact levels.
Remember to drink plenty of water before, during and after working out! Seek out comfortable and supportive sports bras. Nursing pads may also be necessary to prevent any milk from leaking through your workout clothing.
Pump or breastfeed right before your workout so you are not dealing with painful swelling or additional nipple leakage.
WEIGHT LOSS AND HEALTHY EATING
FOOD AND DRINK
A balanced meal plan is key to healthy weight loss while breastfeeding and pumping. Development of healthy eating habits and balanced meals can lead to positive lifestyle changes. Do not try fad diets or crash diets while breastfeeding! These are not meant to be long lasting and may rob you and your baby of important nutrients.
A woman who is breastfeeding or pumping burns around 500 extra calories a day, so the development and execution of a meal plan needs to take this number into account. Most breastfeeding mothers need to take in at least 1,800 calories per day!
Reach out to your primary care physician or a nutritionist to develop a personal meal plan that can be integrated into your pumping and breastfeeding routine. In the meantime, here are some key dietary tweaks worth considering:
Throw away the bad stuff like sweets, soda, junk and greasy foods and anything giving you empty calories.
A balanced diet should include fruits and vegetables full of vitamins and minerals, good fat, calcium fortified foods, lean meat and proteins, select fish and seafood, beans, iron-rich foods, nuts and seeds, whole grains, and fiber.
Try eating smaller meals throughout the day.
Focus on hydration, but do not overdo it. Around 12 cups of water a day is suitable for a breastfeeding mother. Low-calorie beverages like club soda, herbal tea and unsweetened decaf iced tea can be added to your beverage list as well.
1 Natural Way offers a complete array of products and services to make moms more comfortable and confident throughout their pregnancy and breastfeeding journey. We provide mothers with name brand breast pumps, monthly breastfeeding supplies, maternity compression stockings and postpartum recovery garments, as well as expert and compassionate advice and top-notch customer service. Click here to start the qualification process and find out if you qualify for a breast pump at no cost to you.
---
About the Author
Cindy Puppos is 1 Natural Way's Customer Service Manager, so she has a good idea of all the different and wonderful questions that moms have for her team. Thankfully, as the mother of two boys (who are now grown!) and a veteran of the company and breastfeeding, Cindy is always knowledgeable about breastfeeding, pumping and all the latest and greatest pumps!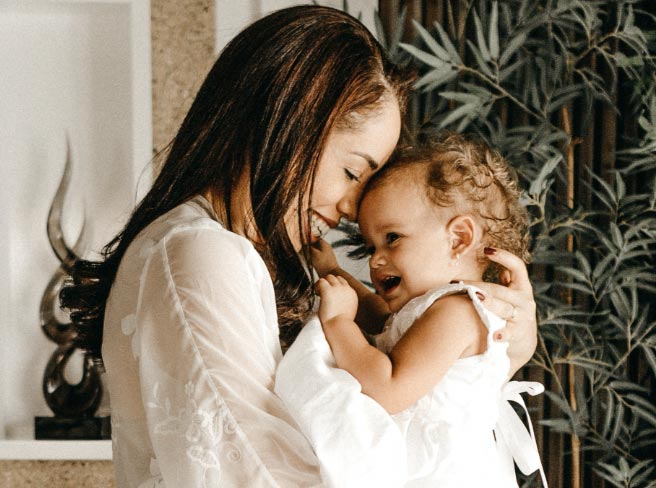 Find out what products you qualify to receive through your insurance.
Fill out our simple intake form. It only take a minute or two!
Get Started