8 Great Reasons Why You Want A Manual Breast Pump
By Amy Huffman | August 03, 2021
---
Not sure where your breastfeeding journey will take you? A manual breast pump may round out your new mom supply list. Both affordable and easy to use, moms rave about the practicality a manual pump can offer exclusive nursers, exclusive pumpers, and everyone in-between. Here are eight reasons why!
Learning How to Use a Manual Breast Pump is Simple

Many moms that plan to exclusively nurse but want to have a breast pump on hand - just in case - love the ease of manual breast pumps. With little to no learning curve, a manual pump is great for quick relief or impromptu pumping session. Here's how to use a manual breast pump:

Wash your hands to ensure they are clean. (You should be doing this prior to any nursing or pumping session.)
Start by gently massaging the breast you plan to pump first. Then, center one nipple inside the flange of pump and position that flange flat against your breast.
Gently pump the pump handle smoothly and gently, which will trigger your milk letdown. Continue to pump the handle of your manual breast pump until your breast empties.
Repeat steps 3 and 4 on the other breast.
Finish by hand expressing, if needed.

Some manual breast pumps - including the Elvie Curve, Haakaa pump, and Lansinoh silicone breast pump - use continual suction to draw out milk from your breast (meaning no handle that needs to be pumped).

Price Value

A manual breast pump is the most affordable option for those considering a breast pump purchase. If you don't plan on using a breast pump regularly, this low-cost option may be for you. 1 Natural Way offers some of the best manual breast pumps on the market, including the Medela Harmony, Lansinoh manual pump and the Haakaa silicone pump.

No Electricity, No Problem

If you are a regular or exclusive breast pumper, you should probably plan for emergency situations. The last thing you want to worry about during a power outage - or when you just can't find a convenient outlet - is engorged breasts! Having a backup manual breast pump as part of your emergency kit is a great idea.

Small & Easy to Transport

Need to get out of the house? Score a sitter and stash your manual breast pump in your bag for quick engorgement relief on a mom's night out or a much-needed date night.

Create a Double Pump with Manual Pump & Haakaa

Make an electricity-free double pump by placing a Haakaa silicone manual breast pump on one side and using a manual pump on the other. While this may not be as efficient as a double electric breast pump, this is a great hack for moms that need to sneak in a quick pumping session between regular feedings.

Help Relieve Engorgement & Clogged Ducts

Engorgement happens when your breastmilk first comes in and can be intense - with tightness and discomfort being common. With the help of a manual pump, you can relieve the pressure by releasing a small amount of milk. Especially when it's not quite time for a feeding but you need relief! This is just one of many tips to address engorgement.

A clogged milk duct is when there is a blockage of one or more ducts that carry milk from your breast down to your nipple. It can be quite uncomfortable. Try using your manual pump in the shower to help with relief. Have the water on as warm as you can take it, massage your breasts, and use your pump to draw out the milk.

Fast Letdowns

Is your letdown more of a geyser than a gentle stream? Use a manual pump to release your first letdown and capture that milk for later use. Once your letdown regulates, allow the baby to latch.
Let 1 Natural Way join your prenatal and postpartum team! We are committed to helping new moms with many of their postpartum needs by providing insurance-covered breast pumps, breastfeeding supplies, pregnancy support bands, and compression stockings as well as fully covered sessions with a lactation constultant. Begin the process of qualifying for some - or all! - of these items at no cost to you through your insurance.
---
About the Author
As one of 1 Natural Way's Customer Service Specialists, Amy Huffman helps moms find a breast pump that's right for their lifestyle, preferences and budget. Because so many moms need help comparing one or two pumps, she thought it would be helpful to write posts about the pumps being compared most often. A mother of two boys and a daughter, her youngest, Amy enjoys getting away to the peaceful beach, music of all kinds (even the old favorite Old McDonald Had a Farm) and spending time with family and friends.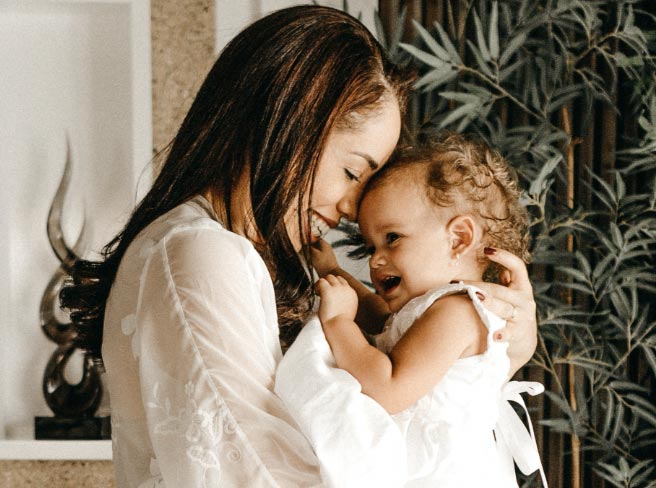 Find out what products you qualify to receive through your insurance.
Fill out our simple intake form. It only take a minute or two!
Get Started