BabyBuddha Breast Pumps through Insurance
BabyBuddha Products was founded with the mission of giving mothers back their freedom. Since the introduction of the BabyBuddha breast pump, moms have loved its hands-free pumping experience, quiet operation, and wide range of stimulation and suction modes.
BabyBuddha is committed to not only improving women's quality of life while pumping for their child, but also to giving back to the community. Feel good knowing that a portion of every breast pump purchase will be donated to the March of Dimes.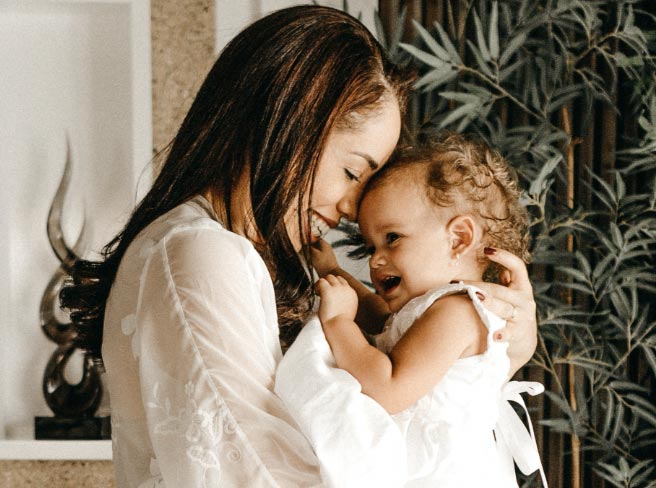 Find out what BabyBuddha products you qualify to receive through your insurance.
Fill out our simple intake form. It only take a minute or two!
Get Started
Why do moms choose BabyBuddha?
BabyBuddha Pump Reviews
Katie
This little pump is a beast! Being able to play with my son, wash the dishes, and just generally be mobile has been a game changer…this bad boy is STRONG so start out in the lower levels. But, to be truly mobile and still get the output I need is priceless. BabyBuddha has allowed me some precious time back in my day and I'm so incredibly grateful!
Jen
I love that I don't have to keep it plugged in or have batteries as long as it's charged. This makes it way easier for being on the go to appointments or just daily errands.
Ahat
This is a wonderful pump. I can fit it in my robe pocket and use a pumping bra to work or do other tasks at the same time.
Features of BabyBuddha Breast Pumps
With settings that mimic the nursing pattern of a baby, moms find that they're able to increase milk production with the powerful and discreet BabyBuddha breast pump. This small and convenient pump also offers:
Single or double pumping options
Hospital strength vacuum range up to 320 mmHg
Backflow protection (closed system)
Portable - in-built battery lasts up to 4 sessions
Mobile, hands-free pumping experience
Two-phase pumping with adjustable levels
2-year or lifetime (up to 700 hours) limited warranty